Hello Dolls, so its another Monday which mean its..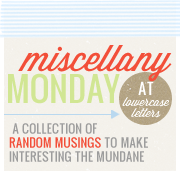 I got this from the lovely blog belonging to
Carissa
. Head on over there if you too wanna join in a do this.
THE BAD:
Work:
I'm on the late shift all this week, which is good and bad, it means i get an extra hour in bed :) HAPPY TIMES, but it means i finish at 6 and have to walk the back roads of Tottenham in the pitch dark, also my half day isn't till Friday afternoon, which means I'm working all week straight which is never nice! :\
Council:
For the second week running the council is something I'm dreading i got to go there again on Friday and tell them about the situation and see if I'm entitled to anything and any help! :( sad times..
THE GOOD:
Bunk beds and Wardrobe:
Finally some space has cleared up in this tight room, i finally managed to buy the bunk beds and me and Danny set them up and then we also fixed the wardrobe that my friend Keeley gave me, and it now looks much better, too bad we cant fit Monica's chest of drawers in here too, but at least the room looks better!! :)
My Sisters:
Their both amazing girls who at the moment are going through very different situations and there isn't much i can say to make them feel better, except.. for Sylvia, Look at you and look at her, lets not even compare babygirl.. that's like comparing music to spinach.. DON'T GOOO THERE!!!! ;) and to Monica, he who hasn't noticed yet, isn't worth your eyes looking at him.. trust me look around and notice he ain't no Taylorr... same for Sylvia he ain't no Ted.. please far from that shit! :)
Not too much to write about today.. and fr the record Sarcasm through texts fails epic style!! :( haha.